Bob Smith Spring Cup
15 - 16 April 2023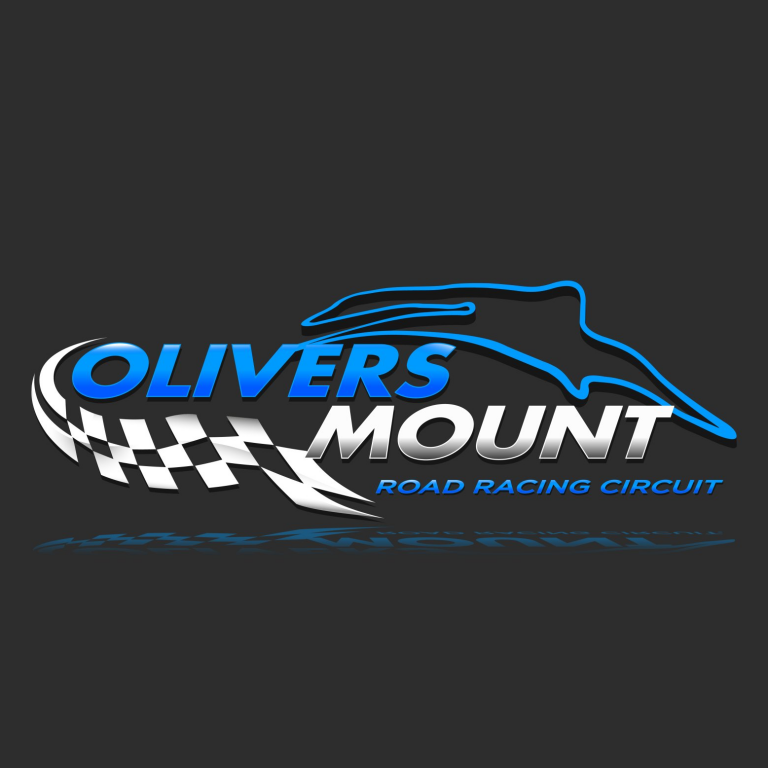 Oliver's Mount road race circuit is England's only natural 'road' race track. The challenging undulating track is situated just five minutes from Scarborough's beach front, England's oldest seaside resort. Many fans have likened the track to a 'miniature TT by the seaside'. Mass race starts around the breath-taking track provides close racing which delivers excitement no other track in England can match – which is why races fans love the stunning venue. It's an overload for the senses, you can smell the fumes and rubber, you can feel the heat from the bikes – you're so close to the action it feels like you could almost reach out and touch it.
Racers share the race fans love for the unique track, the 2.43 mile track has always been regarded as a challenging, tight and twisty circuit, which tests their skills to the maximum. The late great Barry Sheene named Oliver's Mount as his favourite circuit out of the many he raced on, in one of the most illustrious racing careers on two wheels lasting more than a decade and a half: "Yes, I think so, mainly because of the atmosphere and the fact that the actual racing was so much fun with the track being so tight."
The rider list of former Oliver's Mount winners is like a 'who's who' of motorcycle racing history.
Cecil Sandford, Geoff Duke, John Surtees, Bob McIntyre, Mike Hailwood, Phil Read, Giacomo Agostini, Klaus Enders, Jarno Saarinen, Kent Andersson, Takazumi Katayama, Mick Grant, Barry Sheene, George O'Dell, Jock Taylor, Wayne Gardner, Joey Dunlop, Steve Hislop, Robert Dunlop, Carl Fogarty, James Whitham, Ian Lougher, David Jefferies, Dave Molyneux, Nick Crowe, Guy Martin, Ryan Farquhar, John McGuiness, Ian Hutchinson and Dean Harrison have all raced at Oliver's Mount over the years and stood on top of the podium.
The first race was held at Oliver's Mount in 1946. Over twelve thousand spectators attended that very first meeting and, quoted in 'The Motor Cycle Magazine' was the phrase: "It could well be said that Scarborough has started something" – more than seventy years later and close to 200 meetings later, little did they know how right they were!
One of Scarborough's biggest annual tourist attractions, Oliver's Mount road races, have drawn a huge following throughout its celebrated history. Up until the mid-1950s the biggest crowd ever seen at Scarborough was when nearly 40,000 poured through the gate to watch John Surtees and Geoff Duke go head-to-head in the September 1953 International meeting.
One rider who's always love the track, and was introduced to racing at Scarborough as a child is Mick Grant, multiple TT winner and now president of the track. 'It's a real riders circuit that has to be treated with respect', remarked Grant. Legendary duels between the 'local hero' Grant and 'Londoner' Barry Sheene, regularly attracted 35,000 through the gate in the 1970's.
The narrow and twisty Oliver's Mount is a great bike leveller. Sheene's incredibly quick 680cc Suzuki had no great advantage over Grant's better handling, 750 three-cylinder Kawasaki on the short straights and hairpins which tested each rider's nerve in the braking stakes. Their battles for points in England's most important road race series caused fierce loyalties amongst the crowd to the point of Sheene complaining of fist waving and insult hurling by Grant's fans.
After an epic 1970's duel in which he narrowly beat Mick Grant, he announced "I never thought a bloody cockney would be applauded by 20 odd thousand Yorkshire people after beating their favourite racer. You buggers must really love your racing!"
Circuit overview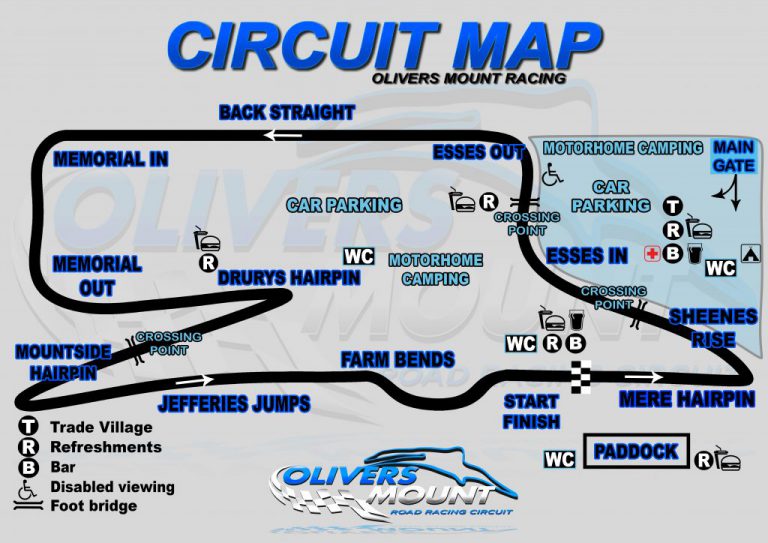 Circuit length

Olivers Mount - 3.91 Km

Pole position

Solo Machines - Left

Sidecars - Left

Address

The Circuit Office
Oliver's Mount
Scarborough
YO11 2YW

Club website