Classes competing at this event
Championships feature a number of different classes based on driver age and kart specification. Each class has its own races within the meeting.

Kart racing was brought to the UK in 1958 by American airmen based here in the UK.  After a successfull demonstration at Silverstone in 1959 British rules were drawn up and soon large crowds were coming to meetings.
At first the local club was called Banbury Kart Club, inaugurated in 1959 and holding the first meeting on Shenington (Edgehill) airfield in February 1960 (see picture left for the first ever start).  Five thousand spectators came to see the twenty or thirty drivers competing, in those days there were not so many demands on leasure time.
The club was founded by a Mr John Cooper who bought karts for hire, these were augmented by competitor's own karts.  The facilities in the village did a roaring trade on that first weekend and indeed on many others.
During 1960 an 1961 the club held rounds of the first World Championship which had its final round in Nassau, Bahamas, the other rounds were in Italy and USA.  Stirling Moss raced at Nassau but not we believe at Shenington, but many famous drivers such as Graham Hill did race karts in that time period.
Circuit overview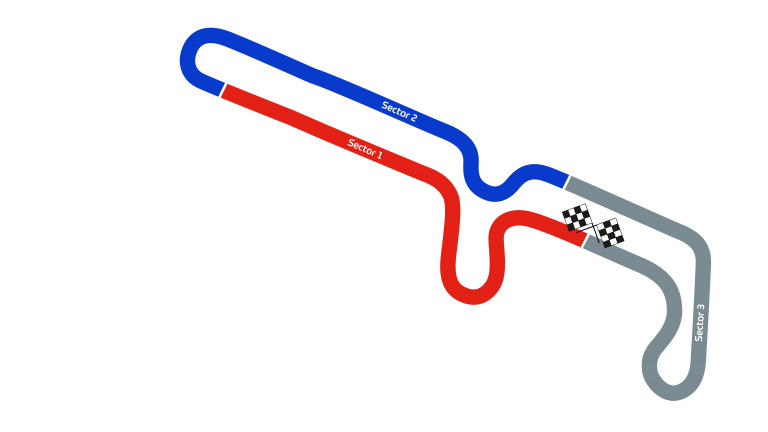 Circuit length

Direct Drive - 1018 mtrs

Gearbox - 1211 mtrs

Pole position

Left

Address

Shenington Airfield
Banbury
OX15 6NW

Club website