Rounds 1 – 4 @ Darley Moor
08 - 09 April 2023

The race circuit at Darley Moor is situated on a high plateau just outside Ashbourne, Derbyshire.  With its characteristic triangular shape it is based on the runways of a Second World War airfield and benefits from long, fast, straights, sweeping and tricky bends, a chicane and esses.
Opened in 1943 as an RAF training facility Darley Moor  remained in military use after the Second World War until 1954, being used for ordnance servicing and storage.  Since then the airfield complex has been used for motorsports, leisure aviation and agriculture.
Used primarily for club motorcycle racing, trackdays and test days, Darley Moor also hosts ACU Training Courses, Basic Rider Assessment courses and closed circuit road cycling events as well as the major national "Stars at Darley" meeting.  The circuit has a 105dB noise limit.
Circuit overview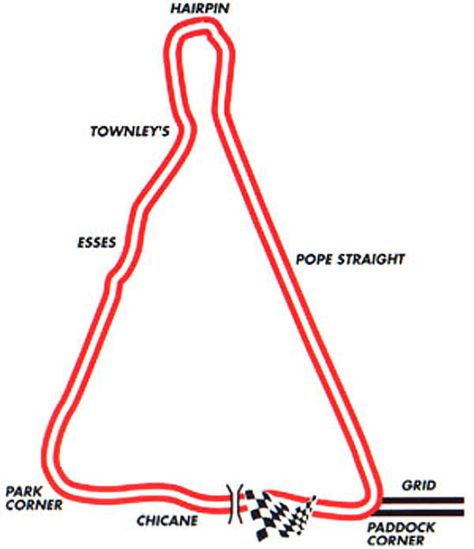 Circuit length

Darley Moor - 2.41 Km

Pole position

Motorcycles - Left

Sidecars - Left

Address

Darley Moor Sports Centre
Darley Moor
Ashbourne
Derbyshire
DE6 2ET

Club website