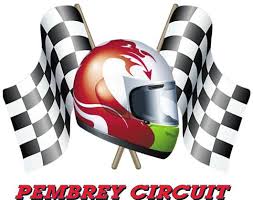 The stimulus for the creation of a racing circuit at Pembrey was the closure of the motor racing facility at Llandow near Cardiff. Port Talbot Motor Cycle Racing Club were the first organisation to put on racing events at this circuit. In 1981 the Welsh Race Drivers' Association (WRDA) was formed with the expressed intention of developing a new race circuit in Wales. At the same time the former RAF airfield at Pembrey, which had been used as a chicken farm, was acquired by Llanelli Borough Council. Following a representation by the WRDA the decision was taken to construct a racing circuit at the venue. The first race meeting was held on 21 May 1989, and the winner of the first race at the circuit was Nigel Petch in an MGB.
In 1990 the BARC signed a 50-year lease to operate the circuit on behalf of Carmarthenshire County Council.
The circuit is popular for testing, mainly due to its variety of fast sweeping corners and tight hairpins. It is often referred to as a drivers favourite. Formula One teams have tested at the circuit including McLaren and their drivers Ayrton Senna and Alain Prost in the late 1980s. Arrows, Benetton, Jordan and Williams all tested at Pembrey in the early 1990s with BAR being the last Formula One team to test at Pembrey in 1998. The Seat and VX Racing BTCC teams have tested there in previous years, as has Nigel Mansell in a GP Masters car. These F1 cars are likely to have set times faster than the official lap record, and indeed locals at the circuit still talk of the sensational unofficial lap record set by Ayrton Senna. However, convention dictates that the official lap record is the fastest lap set under racing conditions, so that honour goes to Argentine Formula 3 driver, Brian Smith, who in a Dallara F397 HKS Mitsubishi set a time of 50.079 seconds in 1997.
Senna's lap time in testing was 44.43.
In recent seasons the circuit has been a popular venue for GT and F3 teams to test at, not only because of the quality of the circuit, but also due to the less stringent noise restrictions in place than at other British circuits.
Circuit overview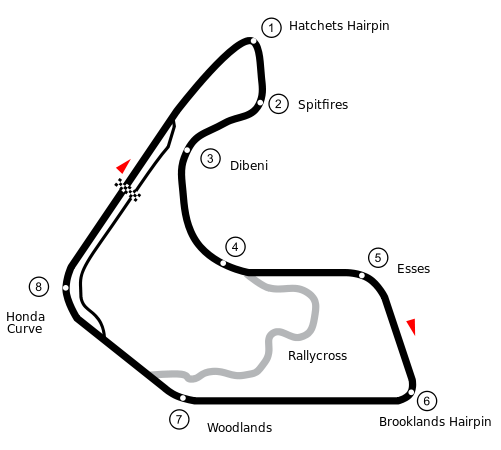 Circuit length

National Circuit - 2.34 Km

Clubmans Circuit - 2.40 Km

Pole position

Motorcycles - Left

Sidecars - Left

Cars - Right

Address

Pembrey Circuit
Llanelli
Carmarthenshire
SA16 0HZ

Club website
2023
2022
2021
2019
2018
There are currently no upcoming events for this circuit.